Career Counselling &
Career Coaching in Toronto
"I felt a huge weight lifted. It made me feel very optimistic about the future."
SARA PIERONI // ​Merchandising Manager | Toronto, Canada
Expert Career Counselling in Toronto
You're always in control. All our counselling services are 100% customized to your needs.
Here are some popular topics, but contact us if you need any other support!
Career Coaching That Helps You Put All the Pieces of the Puzzle Together
Looking for a Counselor in the Toronto area? Leverage our career planning, career advising and career development expertise and build a strategy for success.

Our comprehensive and holistic career counselling approach will help you generate options, evaluate your next steps & feel confident about your future.

We dig deep to uncover your blindspots. We help you master the inner game and coach you to success.
Master Networking and Uncovering the Hidden Job Market in Toronto
The Toronto job search marketplace has completely changed over the last 10 years.

Don't waste time on techniques that no longer work.

Learn how to uncover job opportunities in Toronto and get coached to be a networking expert, no matter where your starting point.
Define Your Brand. Win Interviews. Land the Right Job

Our Toronto Resume Writers can't wait to help you define and articulate what's unique about you. We follow a unique process that's personalized and accomplishments-focused.

We'll arm you with the right strategy and marketing materials (resume, cover letter, Personal Networking profile, LinkedIn profile) that will put your application at the top of the pile!
Outplacement Services in Toronto
Outplacement Counselling that's Effective & Affordable
Have you been laid off, restructured or provided funds to get help with your career?
We can help you move forward in your career and provide you all the support you need in one place.

Click to find out more about Toronto's best outplacement services provider.
How It Works
Experience coaching at your first session, the "Turning Point" session.
Start your coaching program.
Meet Our Coaches
Jeanet Lamoca CPCC PCC
---
I'm Jeanet and I'm a perceptive, intuitive, systems-thinker. I'll help you connect the dots and build your career so you can experience real transformation.

I have over 20+ years of corporate and professional experience coupled with an astute assessment of human behaviour and an eye for an individual's intrinsic motivation. I pay attention to small details and the big picture, helping you connect the dots with a deeper understanding.

Availability: Zoom video
Pat Parisi M.Ed.
---
I'm Pat and for nearly 20 years I have helped 1000+ people move forward, faster in their careers and make leaps forward in their personal and professional development.

I help people to find deeper satisfaction and happiness in their career and life choices -- and live their dreams.

Click the links below to learn more about me and how I can help you.

Availability: Zoom video
Linda Faucheux M.A. LPC
---
Hi, I'm Linda Faucheux (fo-shay, long 'a') and I have over 20 years of experience as a career counsellor and coach.

I focus on your strengths, help you clarify and develop your unique genius, facilitate greater awareness of your internal resources for better decision-making, and help you cultivate greater resilience when facing uncertainty and change as you move toward more meaningful work in the world.

Click the links to learn more about how I can help you clarify and reach your goals.

Availability: Zoom video
Rave Reviews for our Career Coaching
We're immensely proud to be one of the highest rated
career counselling companies in Canada.
Read what our clients say about our coaching team.
Carolina Rojas
Human Resources Professional
"My experience with Careers by Design was fantastic. Jeanet made me feel comfortable and really cared about me. She really listened to me. Through the coaching program I gained more confidence in myself and my interview skills. I would definitely recommend Jeanet as a coach."
2 years ago
verified by
Endorsal.io
Google review
Brad Keenan
Executive Director
"Careers by Design put me in touch with Jeanet, which is one of the best career moves I ever made. Jeanet gets it. Jeanet's mock interview's helped me master answering questions that I previously was not confident in my responses. Jeanet's incredible expertise in career strategy and as a life coach was very beneficial."
10 months ago
Verified by
Endorsal.io
Ryan Harris
Nutrition Student
"They made me feel very comfortable and were completely transparent about what to expect from the program. I look forward to working with them!"
a year ago
verified by
Endorsal.io
Google review
Sara Niinimaa
UX/UI Designer
"I came into coaching feeling very unsure of what my new path would look like as a result of the pandemic.Jeanet was encouraging and honest and helped me strategically work through my skills and interests and through that I found the best new fit.In 5-months I went from having my life totally turned upside down, now being enrolled into a new program to upgrade my skills. I am excited to pursue my new career path."
3 months ago
Verified by
Endorsal.io
Sorrell Scrutton
Photographer
"Pat, with Careers by Design, was immediately very easy to sit down with and talk to about things that felt very personal to me. The advice I received was life-changing to say the least! I would highly recommend Careers by Design."
5 years ago
verified by
Endorsal.io
Google review
Hamza Mhadi
Research Assistant
"Before I signed up for Careers by Design, I was facing a lot of uncertainty and anxiety about my future. It was beginning to take a toll on my mental and physical health.Fortunately, I signed up for the 4 course program and was able to overcome these feelings.This is a great program for anyone who is going through a transition."
a year ago
verified by
Endorsal.io
Google review
Rosanne Luckevich
Senior Print & Digital Producer to Sculptor
""Pat has been a great help in providing insights, encouragement & career direction.In Pat, I found the perfect fit & comfort level in a career counselling professional.She is a very warm, genuine and authentic individual who made me feel truly valued and deserving.She conveyed a real understanding of my situation and I enjoyed and appreciated her buoyant optimism and unique approach.The advice she offered clearly showed that she draws on a deep well of experience and knowledge.Her passion for people and helping fulfill the destinies of her clients is clearly illustrated in her observations and provoking questions.""
10 months ago
Verified by
Endorsal.io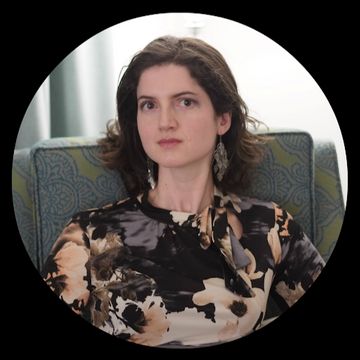 Micheila Storr
Head Editor & Writing Coach
"I genuinely enjoyed the process of working with Pat to clarify my goals and learn how to more effectively meet various challenges. We dug deep psychologically, much deeper than I had expected a career coach would go with me, and every step of the way I felt that Pat really got me. This was an exercise in bravery, compassion, and self-reflection in which I felt seen and supported.I recommend Pat as a career coach (or anything coach) without reservation!"
2 years ago
verified by
Endorsal.io
Google review
Alison Malley
Graphic Designer
"I would recommend Careers By Design to anyone and everyone! I was so sure I knew what I wanted to do for a career, and I still ended up being wrong! Working with Pat helped me consider all of my options when figuring out what I wanted to do next, and now I have a clear path forward.Our sessions were all over video-chat, but I still feel like I got the full experience!"
a year ago
verified by
Endorsal.io
Google review
Lesley Anderson
Senior Consultant, CIBC
"When I engaged Careers by Design, I wasn't sure what to expect but Pat immediately put me at ease. She understood where I was in my career and provided great insight into my options.I found the weekly exercises beneficial in helping me define my career goals and form techniques for personal development.By the end of the program I had regained my confidence. I felt better equipped to achieve greater satisfaction in my current work and chart a course for the future.I am so glad to have met and worked with Pat and recommend her and Careers by Design. Engaging them was one the best decisions I've made in my career."
2 months ago
Verified by
Endorsal.io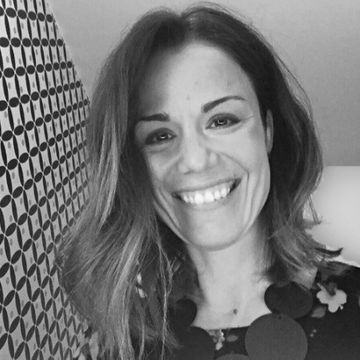 Vanessa Cinesi
Sales Systems & Operations Lead
"What prompted me to choose Careers by Design was their holistic approach to coaching and the mind & heart integration framework they offer, which for me is critical to achieving sustainable and fulfilling results.I have had the pleasure to work with Pat Parisi on a career transition and she was instrumental in helping me gain more clarity around my strengths and values, which allowed me to define the type of work I wanted to pursue going forward.I felt a great connection with Pat! Our conversations were all online, with me being based in Vancouver-BC and her in Waterloo-ON, which worked extremely with my irregular schedule. With her bright, warm, empathetic and calm demeanour she was able to guide me back to realignment with my purpose when I started to wobble in my decision, and this has made all the difference! Pat has been that illuminating, steady light that you need access to when going through a period of transition, and for that I am forever thankful!I have recently accepted a job offer in a new industry that I am extremely excited about and I am truly grateful for Pat's support along the way. I would definitely recommend Pat and Careers by Design to anyone looking for meaningful career coaching, despite your location!"
7 months ago
Verified by
Endorsal.io
Pavel Klimiankou
Full Stack Software Developer
"Working with Pat Parisi at Careers by Design helped me to reflect on what is actually important to me, what my core values are, and what my dream job would be about.I never was that sociable, but somehow by the end of our sessions I started to connect to other professionals and (and that's something previously unthinkable) ask for their help and advice.I landed my new job just before our sessions were over, and it still surprises me how quickly it happened and how great my new role is.So yes, the whole experience was totally worth it and I would recommend it to other people who are not sure what to do with their career next."
2 months ago
Verified by
Endorsal.io
Quinlan Bruce
Social Media Coordinator
"I was very hesitant and very skeptical coming into my coaching sessions with Careers By Design. Almost immediately, I was so impressed by how my coach, Pat, pivoted my perspective on choosing the right career path for me.We dissected my values, my professional/academic past and even practiced some stress relief techniques that are truly effective. After my 4 sessions I found a job that I'm really enjoying so far."
a year ago
verified by
Endorsal.io
Google review
Heather Wilson
Senior Product Manager
"Highly recommend!Linda was an exceptional coach through a difficult time. Being in a transitional phase of my life, I was unsure how to invigorate my job search. She was consistently engaged, patient and encouraging as we explored my skills and interests. She offered wonderful advice throughout the process and recommended some essential next steps.Together we built an incredible strength statement which I can draw from and a solid strategy for my resume/cover letters/interviews that will be invaluable in the coming months.I can't say enough good things about her kind and insightful approach. Thank you!"
a year ago
verified by
Endorsal.io
Google review
Rebecca Rosenberg
Senior Project Manager
"Working with Linda at Careers by Design helped me find direction in making a career change in a personally challenging and confusing time in my life. But most importantly, the coaching process helped me gain peace of mind with the process of leaving my job. I am taking steps toward my future, and laying the foundation based on my values as I look for my next role."
a year ago
verified by
Endorsal.io
Google review
Linda Sollars
Professor, Regis University
"Linda is a talented counselor and coach. Her work is heart-centered, whole person focused, and provides powerful and positive outcomes!Focusing on WHO you are before you determine your next career move is at the core of Linda Faucheux's work in contemplative career counseling. Her compassionate guidance provides deep (powerful) mindfulness techniques that connects head to heart and the awareness that leads to solution-focused outcomes.I highly recommend Linda. She will exceed your expectations."
5 months ago
verified by
Endorsal.io
Google review

Get in touch & find out more.


Get Our Free PDF Guide
Want to be happy at work?
Grab our PDF guide and we'll explain 5 easy steps to do just that.