Get Expert Coaching to
Find A Career that Fits or
Land the Right Job!
"Hi I'm Rebecca Beaton and thank you for reaching out to me. I've partnered with my friends at Careers by Design to offer you some unique services, as outlined below.
I fully endorse their effective and heart-centered approach to help you get clarity and land the work you desire!"
Here are the list of services you can learn more about on this page:
​
Interview Coaching Programs
with Pat Parisi, M.Ed.
Our vision for you:
You have an important interview.
As the interview starts:
You feel confident and at ease in your body.
You make a great connection with the interviewer. You communicate in an engaging way.

You are enjoying the conversation. The interviewer is leaning in - interested in what you have to say.
You feel empowered and ask questions to express your interest and learn about the role.
A few days later, you are offered the job. You feel confident about making a decision that is right for you.
Make your career vision a reality by partnering with experienced coach Pat Parisi, M.Ed.
"Hi I'm Pat, I'm a Proactive, Resourceful & Creative Career Coach.
I will help you achieve clarity & success with your career goals while remaining completely aligned with your own personal values and aspirations."
Pat Parisi M.Ed., Career Coach
Careers by Design
(in case you're wondering, yes that's me above with one of our clients!)
Option 1: What You Get In Our 2 Session Interview Coaching Program
Option 2: What You Get In Our 4 Session Interview Coaching Program
Follow our easy 3 step process to get started.
Choose your coaching program and click through the green buy buttons above. You will be taken to a checkout page where you can complete payment. We accept all major credit cards.
Upon successful payment, you will be redirected to Pat's booking calendar where you can book one or more of your sessions. Sessions can be booked one at a time or two sessions back to back. During this booking process you will be shown in 'intake form' where you can provide Pat with relevant information about your situation and/or upcoming interview. This will help Pat create the most value in your sessions.
Upon successful booking of your sessions, you will be sent email notifications for your appointment. A reminder via email and text message will be sent 24 hours before your appointment. At the appointment time, click the Zoom meeting URL to begin your coaching session with Pat.
More About Career Coach, Pat Parisi M.Ed.
Melissa Price-Mitchell
Freelance Graphic Designer
"Working with Careers by Design was a great experience. Their processes were explained thoroughly and I felt fully informed before I committed to a coaching program. Their emphasis on a personalized and holistic approach with each client confirmed that this was the right place for me. Pat's calm, caring, and gentle probing during our sessions together gave me new ideas, a deeper awareness of who I am, and confidence in my choices. Thank you Pat, and Careers by Design for helping me move into the next phase of my career."
Google review verified by
Endorsal.io
Robert Galka
Manager, Utility Industry
"Working with Careers by Design was very rewarding because Pat helped me to figure out what was most important to me and to make sure that I was looking at new opportunities with these requirements in mind. I highly recommend working with Pat and I also highly recommend the resume/CV services offered by Careers by Design."
Google review verified by
Endorsal.io
"I would highly recommend Pat as a career counsellor. In just 4 sessions she helped me take a step back to discover my interests and work values and then take a step forward to help me better navigate networking and interviewing opportunities. She gave some extremely valuable suggestions and tips that were very beneficial in landing my first job! While her career expertise is definitely her big strength, her very caring, calm and reflective personality is perfectly matched with her strong critical thinking, problem solving, and motivational skills and this should be definitely noted as well. Discovering your passion and finding a job is stressful these days and she helped me every step of the way! "
Google review verified by
Endorsal.io
Job Search Coaching Program with coach, Pat Parisi M.Ed.
4 sessions - 60 minutes each - Investment $788

(all our programs begin with a Turning Point 1 hour session which is $147)
Pat Parisi, M.Ed.
Career & Life Coach
Get expert career advice face to face using Zoom video from Careers by Design coach, Pat Parisi M.Ed.
Choose this program if:
Find Your Career Fit Coaching Program
7 sessions - 60 minutes each - Investment $1188
(all our programs begin with a Turning Point 1 hour session which is $147)
Pat Parisi, M.Ed.
Career & Life Coach
Get expert career advice face to face using Zoom video from Careers by Design coach, Pat Parisi M.Ed.
Choose this program if:
Resume Writing & Branding Services
Boost Your Confidence & Get Your Application to the Top of the Pile
Adam Winfield, B.A.
Resume & Branding Specialist
Hi! I'm Adam, an accomplished copywriter who digs through your career history to pull out the gems that wow hiring managers and make you stand out from the crowd. I've written over 800 resumes and marketing documents for a wide range of clients from students and new graduates all the way to accomplished C-level executives.

I enjoy learning about the work people do and helping them find the best ways to show off their strengths and achievements. Professionals in all fields and industries have gone on to improve their careers after working with me to craft the perfect resume package.
--> HURRY LIMITED TIME SALE - 20% OFF ALL RESUME PACKAGES <--
Click your career stage for more details, including program & pricing info:
Michael Liota
Inside Sales Representative
"I wasn't sure how to present my accomplishments on paper, and Adam helped to make it clear by delving deep into my career history and seeing things a different way. The resume, cover letter and LinkedIn profile he created have me fully confident that I'm making a great first impression with recruiters."
Verified by
Endorsal.io
Chris Hoult
IT Support Analyst
"I was looking to transition to a new career in IT and needed to show how my skills and experience made me a suitable fit. Adam helped to draw out my professional achievements and position my brand so well that I landed a job in the industry in no time."
Verified by
Endorsal.io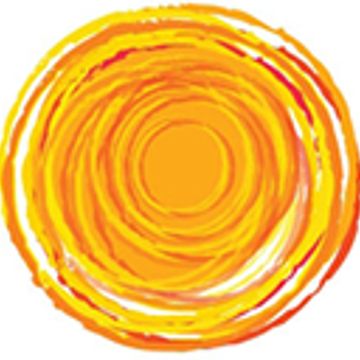 Renuka M
Sales Support Executive
"Adam is very professional and knowledgeable. I am very happy with my resume and cover letter. Adam captured many years of experience in a concise way. Great service and quick turnaround. Thank you for all your help Adam!"
Google review verified by
Endorsal.io
Andy Vivian
Former President & CEO of Solis Foods
"Having been focused on the success of my business for so long, I had neglected my personal brand. When it came time to work on it, I didn't know where to start. In Adam I found the right person to partner with to pick out my strengths and accomplishments and create a fresh and professional resume package that tells the story of my career in a highly effective way."
Verified by
Endorsal.io
"I worked with Adam on building my resume. I was incredibly impressed with how quickly he delivered my new resume, but I was even more impressed with the quality of work. If you are looking to get a professional resume to stand out amongst the other applicants, then look no further."
Google review verified by
Endorsal.io
Davis Fenos
Medical Student
"Fourth year medical student seeking residency. I hired Adam to format/write my CV and review my personal statement and he was courteous, prompt with his responses and had plenty of professional experience to share that helped me understand what a CV needed and what should be left off. He worked with me every step of the way."
Google review verified by
Endorsal.io
Frequently Asked Questions
Got questions? We've got answers. Browse commonly asked questions here.
General Questions About Resume Writing
The primary function of a resume is to get you interviews. If you're not receiving responses or interview requests from your job applications, it's likely that your resume is not marketing you strongly and clearly. Our resume writing services are designed to connect your experience, skills and strengths with your ideal positions.

The goal is to communicate your value to potential employers in a meaningful way. Typically, clients see a dramatic increase in interview requests when they have a professionally developed, targeted resume.
Here are 6 of the best ways a professional resume service can simplify getting the job of your dreams…


1) By Making Your Resume Stand Out From The Pile


With more and more recruitment carried out online, it's common for job vacancies to attract hundreds of applicants.

Hiring managers often take just a few seconds to decide whether a resume warrants closer investigation.

Rather than using a generic resume template, a professional CV will present your marketing document attractively with key information front and center so it makes that first cut.


2) By Making Sure Your Resume Is Highly Specific


You need your background and experience to appeal to the specific audience you are targeting.

Whether you're switching industries or applying for multiple positions, getting resume help is one way to keep your applications laser focused.


3) By Highlighting Your Personal Brand and What You Can Offer
Any employer wants to know what you can do for them and how you differ from other applicants.

An effective resume writing service will showcase your personality and core values. This way, you can demonstrate clearly to an employer how you'll mesh with their organization and add value.

It's often hard to write about yourself in this way so let the professionals do it for you.


4) By Focusing On Your Achievements Not Just Your Duties
No hiring manager wants to look at a long, bulleted list of job duties.

They do, though, want to see worthwhile achievements.

A proficient professional resume builder will bring your accomplishments fully to the fore. They will show an employer directly what benefits you bring to the table.


5) By Using Keywords To Get Your Resume Through Applicant Tracking Systems
With an applicant tracking system (ATS), software can weed out unsuitable applicants before they even hit the desks of hiring staff.

Professional resume writing services will work with you to ensure your CV is fully optimized. They'll employ key terms to make certain your resume overcomes this first hurdle.


6) By Producing A Complete Marketing Package


A well-crafted cover letter is crucial.

Increasingly, a concise and relevant LinkedIn profile is also a valuable tool when you're looking for work.

With resume help, you'll end up with a complete marketing package. Selling yourself is not always the easiest task so let the professionals do it for you.
There's no precise, one-size-fits-all resume template. There are simply too many variables. There are, though, several core components present in a truly effective CV.


It Makes a Striking First Impression
If you want to make sure someone sits down and reads your resume, design and layout count.
Ask yourself this…

If you had 150 resumes to sift through, would you read a poorly formatted wall of text or toss it aside and move on to the next one?

All great resumes are crisp, clear and impeccably designed.


It Focuses on Accomplishments


A winning resume doesn't just rehash your job duties.

Rather than describing what you did, a successful resume will outline how well you did it.


It Incorporates Keywords


Whether scanning is done electronically or by someone other than the hiring manager asked to manually look for keywords, don't overlook the importance of targeted language.

Your resume should be heavy on words used in the job advert and in the company's marketing material.
Make those keywords count.

It Includes Metrics

The best resumes include cold, hard numbers.

Which looks better to you?

"Increased revenue" or "Helped grow revenue by 215% in 3 months by doing x".

The more achievements can be backed up with statistics the better.


It's Highly Relevant

Less is more.

As well as being extremely specific to the job in question, the most powerful resumes cut out all irrelevant information. This helps to make what you choose to include even more effective.
General Questions About Our Services
Looking for a new job can be an expensive business.
After buying fresh interview outfits and paying out for travel costs, the last thing you want is more expenditure.
Sometimes, though, you need to spend money to make money. Investing in yourself should always be your main priority.
You should seriously consider using a professional resume service in any of the following situations:
If Writing is Not Your Strength: Not everyone is a natural wordsmith. You might excel in your industry but lack the prose skills to effectively highlight your experience. If writing is not your forte, it's time to call for some resume help.
If Your Circumstances Are Unique: Have you got lengthy gaps in your employment history? Are you switching careers completely? Have many of your jobs been very short-term? A professional resume service can help you present a unique situation favorably.
If Your Resume Is Failing To Generate Responses: With HR personnel often spending just 5 seconds scanning resumes, yours needs to pack a real punch to avoid the cull. Failure to generate interviews is often due to a resume that doesn't present key information clearly. If you're not hearing back from employers, it could be your resume rather than your skillset that's to blame.
If You Are Just Entering The Job Market: If you're an entry-level jobseeker or recent graduate, getting a first resume written well is crucial. Once you have this in place, you can build on it over time so get the job done by a pro and get into the workplace quicker. A one-off investment at this stage will continue repaying dividends over time.
If You're Not Clear On What To Include: How far back does your employment history need to go? Can you omit jobs? Do you need to include information about your hobbies? If you don't know where to start, a resume writing service will clarify all this for you.
Our writers are experts in the resume writing process and have years of experience working with all industries. We feel confident that we can help you, no matter what industry. If you would like to find out more, book a free phone chat with us and we will be happy to answer any further questions you may have.
All Careers By Design resumes are developed with key words and critical job requirements in mind to work with resume scanning/tracking systems. Not only will your resume pass through software programs, but it will provide a compelling story when it arrives in front of recruiters and hiring managers.
Just one.

Unlike career coaching that requires multiple sessions, the resume writing process requires just one 45-minute consultation.

During the consultation, you'll be guided to deep-dive into your career history, education, experience, skills, strengths, accomplishments, and goals. After the consultation, your resume writer does all the work to craft a compelling message for your target audience.
It's important to us that you achieve your desired results from your new resume and career marketing materials.

Unfortunately, without a career target or goal, your resume will simply not deliver optimal results.

Resumes that are too broad and general tend to fail at demonstrating the value you have to offer, and therefore are unlikely to generate responses and interview requests.

We recommend accessing career coaching first if you're unsure of your next career steps or area of interest.
If you are a new immigrant to Canada or are planning to move here, we can certainly support you with our powerful and effective resume writing services given you have a specific job description or listing to target. Your job must be one that is either in Canada or the US as our services are designed to perform the best with that type of readership.

However please note that our career coaches are not skilled at new immigrant issues and we do not take on coaching clients with less than 3 years of residence in Canada.
LinkedIn is an incredibly powerful tool for job searchers in numerous industries. Recent research indicates that many recruiters use LinkedIn exclusively for sourcing candidates, while 80%+ of hiring managers review LinkedIn profiles before deciding to call a candidate for an interview.

If you don't have a LinkedIn profile, or if your LinkedIn profile lacks critical content, you could be missing out on potential opportunities. Your resume writer can help you optimize your profile and develop new profile content that will complement your resume and strengthen your personal brand.
Turnaround time for all resume packages is 3 business days from the time of consultation. This is quicker than the average turnaround time for the industry. However, if you have a pressing job application deadline, please book a phone chat and ask us about our rush service.
No one knows your career better than you. The consultation process is quite thorough and exhaustive, but ultimately, resume writing is a collaborative process. Occasionally, minor revisions are required, and these changes are included in all our resume writing packages.

We want to be sure that you are completely comfortable and confident with the way your resume markets you.