Is your social media presence helping or hurting your career?
If you're actively out there job searching, you've got a whole laundry list of things to think about.
Update your resume. Check. Research companies. Check. Monitor what you're posting on Facebook. Wait…what?
Yes, believe it or not, how you conduct yourself on social media matters when you are looking for your next position. And it's only going to matter more in the days ahead.
Ah but I've got a way around that, I hear you say!
"I just won't have any presence and so that way I'll avoid any problems"…..turns out that might not be such a good idea either!
So I ask you, is your social media profile attractive to employers or recruiters?
Hopefully you already have a grasp of the basics. Don't make offensive or derogatory posts.
But there's more to it than that. Social media is another tool that you can use to showcase your talents. Check out some of our tips and to learn more about why you need to have the right digital footprint in our latest blog.
To your success,
Social media has given us more connection between our personal and professional lives.

But how do you know

if your social media presence is helping or hurting your career?
Ready to Get Un
stuck
?  It's Time For Your 
Turning Point
.

• One-on-one expert career counselling.

• We'll listen to your concerns & create a strategy, together.• It's not just a conversation – you'll take home your very own Personalized Report with your coach's recommendations.• Available online via Video Skype anywhere you are or in-person at our offices in Toronto, North York, Mississauga and Kitchener – Waterloo.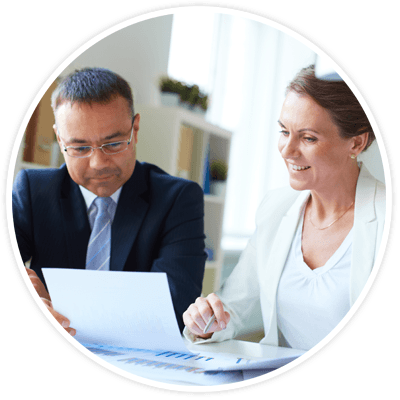 Want More Happy Mondays? We're here to help!
Shirin, Lee, Pat, Eileen & Roya –