It's time for a job search "check up"!
Dear Friend,
A good job search involves many parts: a good resume, a strong LI profile, fearless networking skills, and most importantly: a career goal!
But sometimes it can feel like your efforts aren't working: you don't get any interviews, no one is looking at your LI profile, and you can't seem to find any postings for that dream job you're searching for.
Your job search sounds a bit under the weather.
Just like when you're not feeling well, we can't always figure out for ourselves when something is wrong. When this happens, it's time to give your job search strategy a "check up." 
This week we have some great articles to help highlight some often missed job search skills, as well as a check list for you to figure out the health of your searching strategy.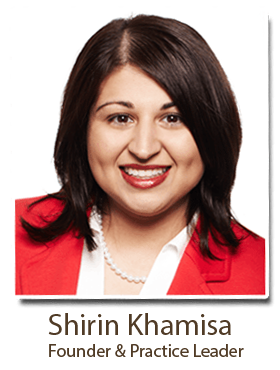 Here's a booster shot for your career search: strategies and skills you may not be using!
How healthy is your job search strategy? Try out our check-list to see how your job search measures up!
1. I have targeted the jobs that I apply for, so while I don't apply to everything I 

could

 do, I'm excited about what I apply for and can really focus my efforts.
2. I mix up my networking: I'll connect using LinkedIn, but also try to make it out to an in-person industry event at least once a month

even though it's tough to get out of my shell.
3. Speaking of LinkedIn, I use social media in my job search. My professional Twitter account is a great way to find jobs and research companies.
4. I've taken the time to build relationships with people in my industry. I've also sent a few "pain letters" to show off what I know, and it has led to an interview or two.
5. I'm taking care of myself, and I have a support team in my corner. I know a job search can take a while, so I take breaks for my hobbies and make time for friends and family.
If you answered yes to most of these, congrats! You're doing great!
If you answered yes to one or two, new strategies will give your search a real boost!
If you didn't answer yes to any of these, it's time to meet with a coach!
Ready to Get Un
stuck
?  It's Time For Your 
Turning Point
.

• One-on-one Professional Coaching. Proven. Effective.

• We'll listen to your concerns & create a strategy, together.• It's not just a conversation – you'll take home your very own customized Personalized Report for More Happy Mondays!• Available online via Video Skype anywhere you are or in-person.
Want

More Happy Mondays

? We're here to help!
Pat, Lee, Rachel & Shirin –