Fear is the #1 thing that is keeping you from your Happy Mondays
Dear Friend,
Many people dream of More Happy Mondays, but something keeps them stuck in the same job, doing the same work, unhappy and unfulfilled.
So what is the biggest reason people stay? Fear.
We fear losing our routines and stability. We fear not knowing when our next pay cheque is coming. We fear making another career mistake.
And most importantly: we fear failure.
Embarking on a career transition can make us feel vulnerable, which can make us focus on everything we have to lose.
But what happens when we focus on all we have to gain?
We get excited! We feel hopeful! And we feel confident!
So this week let's look at how fear can hold us back, and how refocusing on the positive can energize you as you transition to a career that truly fits!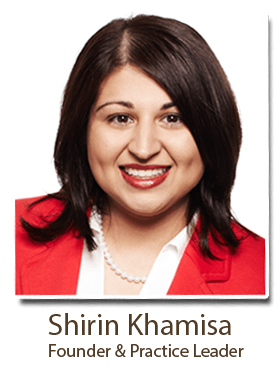 The Fear of a Job Change: How to Turn it Around!   How to Build Courage on Your Career Journey | More Happy Mondays Blog6 Ways to Conquer Your Fear of Career Change
Why You're So Afraid of Change & What You Can Do About It
A Success Story From Someone Who Found the Courage to Make a Change!
"Somehow I had convinced myself that I was getting too old to change.
Careers by Design has given me the courage to re-evaluate so many areas of my life…my objective was to get some career guidance. I never really expected the positive impact that our sessions would have on both my personal and career life."

Andree L. Senior Management Professional Toronto, Ontario
Check out more success stories from others who have been able to make a career transition, with confidence! Ready to Get Unstuck?  It's Time For Your Turning Point.

• One-on-one Professional Coaching. Proven. Effective.
• We'll listen to your concerns & create a strategy, together.
• It's not just a conversation – you'll take home your very own customized Personalized Report for More Happy Mondays!
• Available online via Video Skype anywhere you are or in-person.
Learn More
Want More Happy Mondays? We're here to help!
Pat, Lee, Rachel & Shirin – your Careers by Design team.